Newly arrived high-end 4K UHD projector!
The best projector we have ever installed in our demo. Experience a super vivid image, with brute black level, paired with dynamic HDR. From now on, you can compare the native 4K projector, in direct comparison against other projectors in the high-end range.
Among other things, we have the JVC NZ8 in direct comparison against its "smaller" brothers JVC NP5 and JVC NZ7 in our Matrix exhibition. Of course, you also have the opportunity to compare home theater projectors from other well-known manufacturers against the NZ8.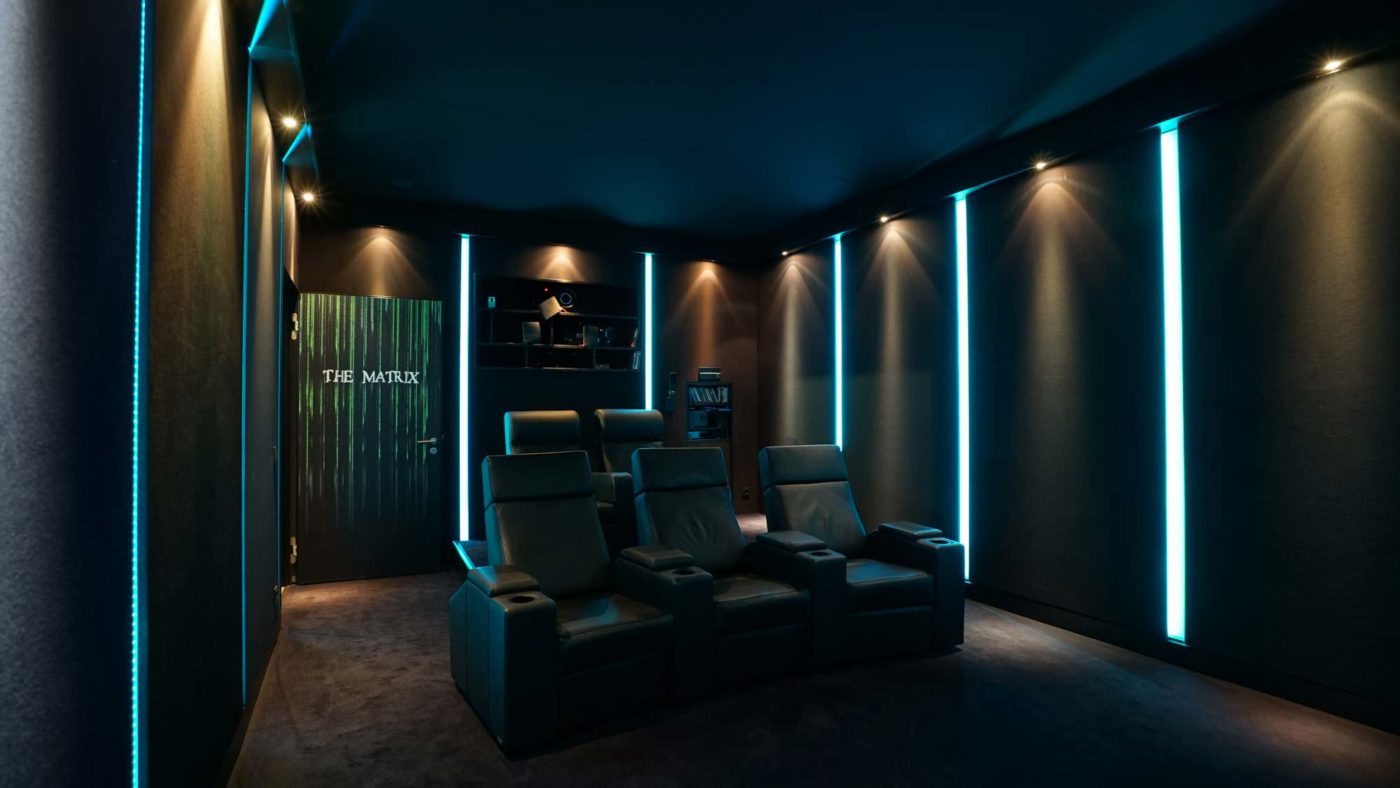 The JVC NZ8 is the world's first home theater projector with 8K/60P and 4K/120P HDMI input. Brilliant picture quality with native 4K resolution and 8K resolution thanks to 8K e-shiftX function. Built into the projector is a high-quality 65mm all-glass lens and high light output of 2,500 lumens. Thus, the NZ8 delivers razor-sharp and very coherent image quality. Thanks to the high light output and the usual high JVC contrast, we achieve a very high in-screen contrast, which is especially good for HDR content. In addition, the JVC NZ8 has a BLU-Escent laser diode light unit for a stunning, realistic home theater experience.
Please feel free to make an appointment and experience the NZ8 live in our showroom.