We rebuild our high-end cinema!
In the course of our 17 year mission home theater construction and Cinema building, it is now once again time to realize a cinema conversion in our exhibition cinema Matrix and to raise to a new level. Exactly 10 years ago we built the Matrix in our exhibition. Before that, this cinema was already on display twice at the IFA in Berlin at EPSON. Of course, we have made suggestive technical changes in these 10 years, because current technical components such as projectors and AV amplifiers or feed players, we of course always keep up to date. 
Major cinema building and high end upgrade underway 
Sound
Here, of course, we have already been using a Dolby Atmos speaker setup in our matrix for many years, which we are now replacing with a very powerful cinema system from Krix.
We have convinced the renowned Australian speaker manufacturer, which transports its core competence from the professional cinema also with a very broad lineup in the home area.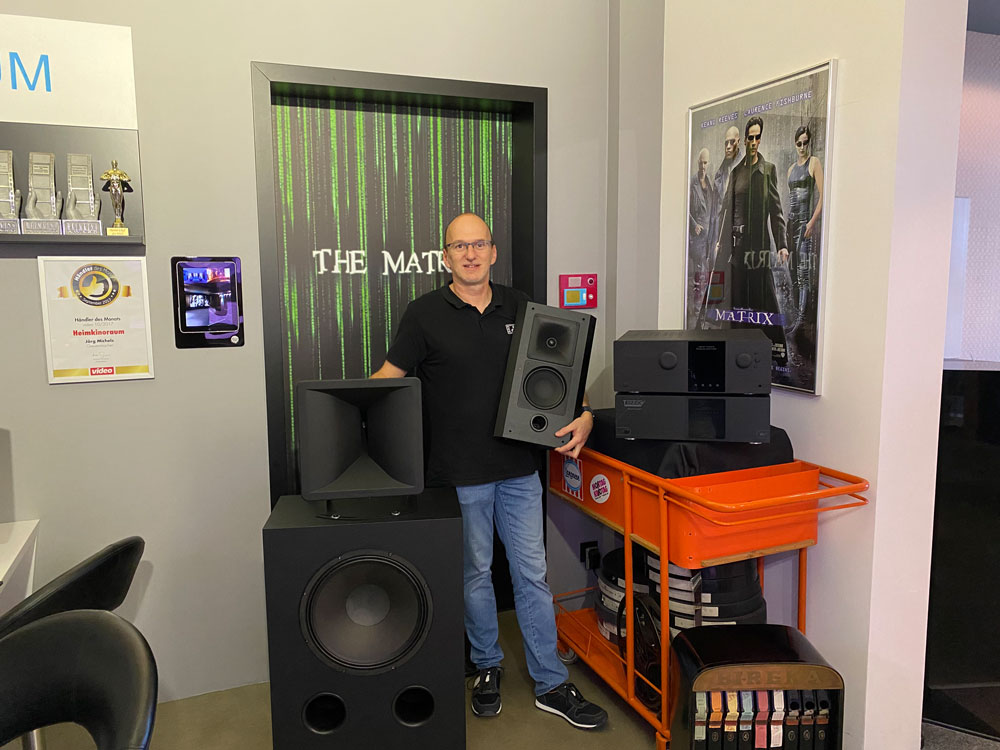 We have therefore decided to install 3 KRIX PIX in the front and 8 KRIX HYPERPHONIX 45, as surround and Atmos. In addition, we are expanding our subwoofer setup, which we now implement a double DBA by means of our self-developed 15″ subwoofers. That is on the front and rear wall, now work each 4 15″ subwoofers, driven by power amplifiers with a total power of 7600W!
So many KRIX speakers must of course be played optimally. Besides performance, however, it is even more important to process the optimal speaker and room information in an AV processor. Here the position of the loudspeakers and the room response is converted in real time and passed on to the viewer of the film. This is done in an unprecedented quality as an immersive sound experience. Only one manufacturer can accomplish this to this extent and match perfect with the Krix Sound. TRINNOV.
https://homecinema.lu/trinnov-altitude32/ https://homecinema.lu/trinnov-amplitude16/
In our cinema building, we therefore use an Altitude 32 and the Amplitude 16 provides the corresponding power with a whopping 16 x 200W (8Ohm) 400W (4Ohm), whereby we will operate the front as a bridge and even actively separated! A text report to read here brings relatively little. This must be experienced, because it borders on magic, what Trinnov performs here! 
Projection: 
Our 4m wide, acoustically transparent maskable Cinemascope screen from the manufacturer Screen Excellence is still state of the art and can thus confidently skip the cinema conversion upgrade. The THX and ISF certified cloth is the best on the home theater market when it comes to perfect picture, but also pristine sound! 
But the projectors get better almost every year and now the JVC DLA NZ8 is the image machine that even plays in 8K our Matrix Cinema in unprecedented quality. In addition to adaptive HDR (which will soon even be improved via free update), the brute black level, coupled with the powerful laser light source, provides a fantastic room-wide image in 4m Cinemascope! 
Lightning: 
Those who know our Matrix will already be familiar with the indirect colored side lighting strips. In the cinema conversion, we will now also use flush-mounted light strips in the acoustic ceiling to create ambience or functional light at the touch of a button from the seat. 
The lighting control is now converted from Lutron to KNX. In addition to the AV control RTI and Control4, we also offer KNX bus controls to our customers, which we can show in the result. So home control and AV media control grows together to a concept Smart Home! In our matrix, we can now control not only the lighting, but also the air conditioning, ventilation, including complete cinema technology, from the seat by means of our RTI system remote control, or ONE app on an iPad. 
Klima, Lüftung:
In addition to all the beautiful cinema technology, it is inevitable that a proper home theater room includes ventilation and final ventilation. We therefore advise in the home theater planning of our customer projects at an early stage, where to what extent to pay attention to ventilation, sound insulation and climate and have here the partner specialist company Orth https://orth-kaelte-klima.de , which implement this area together with us. 
In the course of the cinema building upgrade, we decided to install a ventilation system with heat recovery but also air conditioning. This way, we have a pleasant indoor climate for our customers at any time of the year. 
Cinema Seats: 
For a carefree visit to the cinema now provide the comfort seats Imperial and Thriller of the manufacturer Zinea. You won't even want to get up again! As you can see, it's not just a matter of replacing a projector, but a comprehensive upgrade concept that is now being implemented.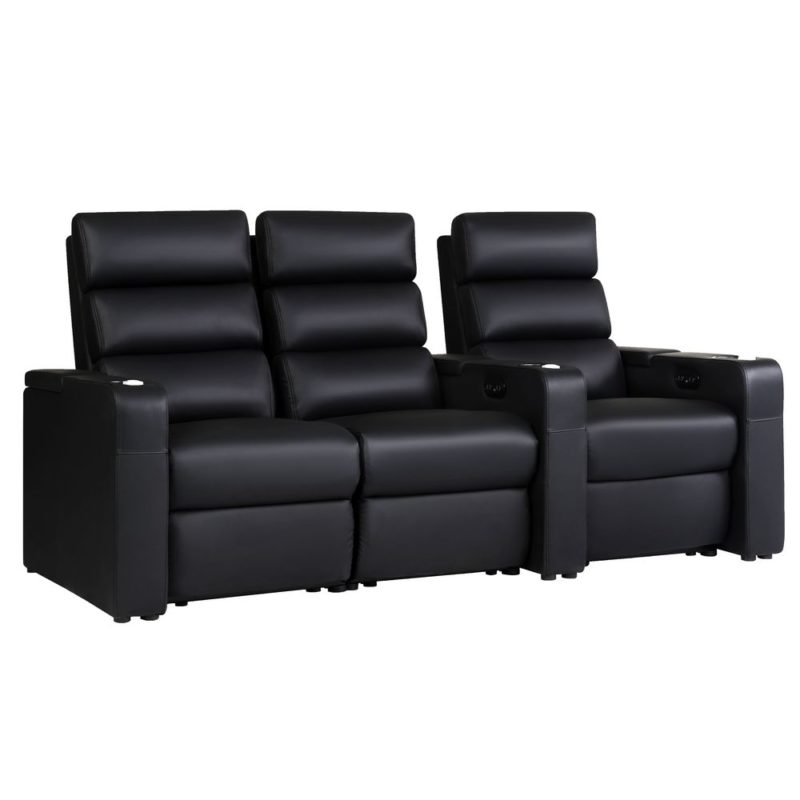 If we have aroused your interest, please contact us and we will then arrange a demo appointment with you after completion.
We'll let you know when our Matrix Reloaded is ready to play after the cinema rebuild!